The Future Of Vegetation Management
Renu Robotics, based in San Antonio, Texas, is the industry leader in autonomous vegetation management systems. The company is currently specializing on utility-scale solar plants and there's nothing on the autonomous market today that compares with our technical capabilities.
Renu's Generation 3.0 autonomous all-electric tractor—the RenuBot—has multiple innovative features that set the standard for autonomous vehicles in the vegetation management sector.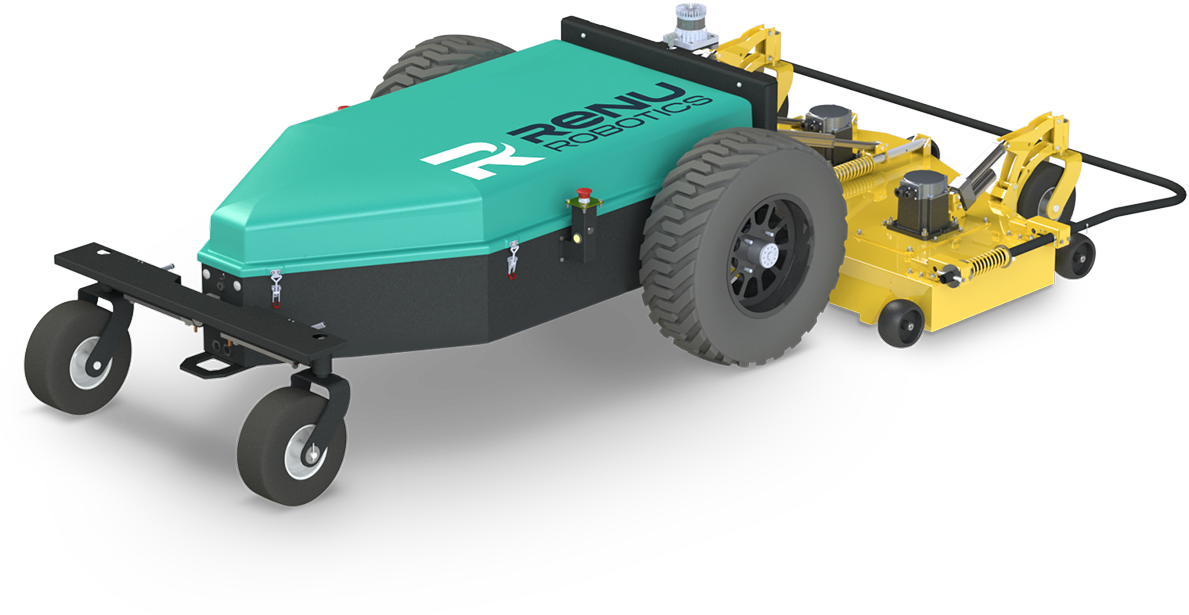 Renu's Recharge Pod
Recharge Pod is unique in how it charges and allows for updates and downloads. The Recharge Pod provides protection in all climates and can be equipped with up to nine individual converters for fast charging, allowing for 24/7 mowing schedules when multiple tractors are deployed.
Mission Control
No other autonomous vehicle has incorporated a Mission Control Center that continuously monitors, controls and sends updates in the field, while allowing access on specific mobile screens to track performance.
We're working to show asset owners and O&M providers the valuable contribution Renu Robotics can make in cutting costs, saving time and eliminating carbon emissions, while maintaining the grounds for maximum performance of the solar plant.
We're excited about the disruptive role we're playing in shaping the future of vegetation management.
Have any questions?
Contact us today to determine which sales model works best for your facility's requirements and let Renu Robotics help you save money, time and carbon emissions.